Late last year, it was announced that Manhattan-based firm Flank Architecture + Development would be constructing the first brick-and-beam buildings to come to New York City in over a century. Now, one of those buildings, 360 Wythe Avenue, is nearly topped out in Williamsburg, according to the latest photos taken by Field Condition. The other is a nearly-complete 3-story commercial building at 320 Wythe Avenue. Out of the two, 360 Wythe will be the only one with a residential portion, with permits showing 28 apartments on the top fourth and fifth floors. Its first three floors will offer retail and office space.
FC's construction update gives us a look at the raw timber – which comes from sustainably managed Canadian forests and will reduce carbon emissions – before it gets covered up with a carefully-detailed brick facade. Flank co-founder Mick Walsdorf told 6SQFT earlier this year that he didn't want "hyper-contemporary glass boxes." Instead, the firm drew inspiration from the remaining factory and warehouse buildings in Williamsburg, downtown, and Tribeca.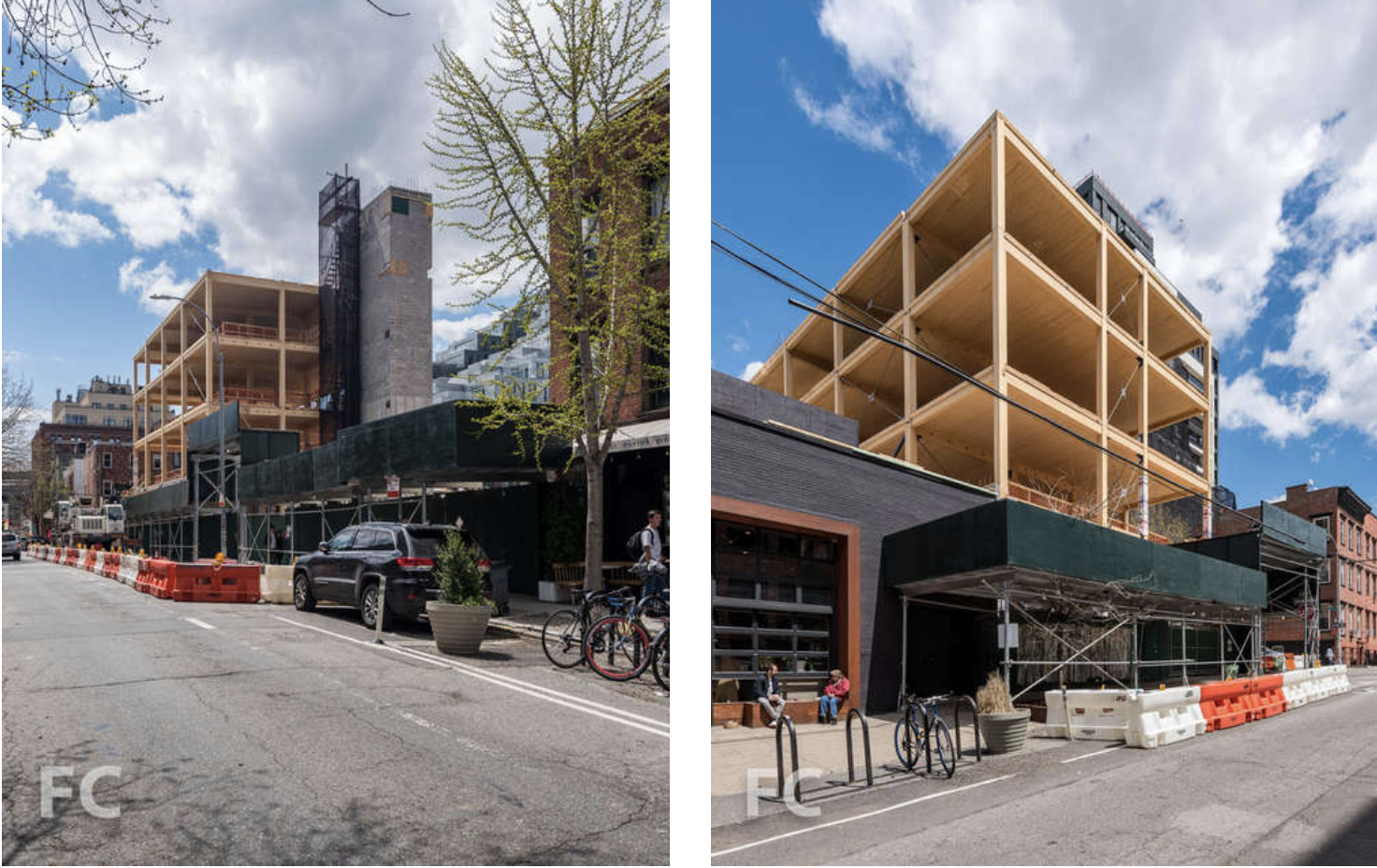 "In a dryer aesthetic, it requires a lot of intervention and interior work to give it character. What we're offering, and saying with the timber building, is that the simple structure is the aesthetic. Much less addition is required," Mick explained. Indeed, renderings show interiors with a ton of character, thanks to exposed wood columns, beams, and ceilings.
Leasing for 320 Wythe has begun and construction on 360 Wythe should wrap up later this year. There will be 21,039 square feet of residential space, meaning rentals are likely. Amenities will include unattended parking, recreation spaces on the fourth and fifth floors, and a common roof deck for residents.
By: Sandra Herra, CityRealty
Check out the full post here!