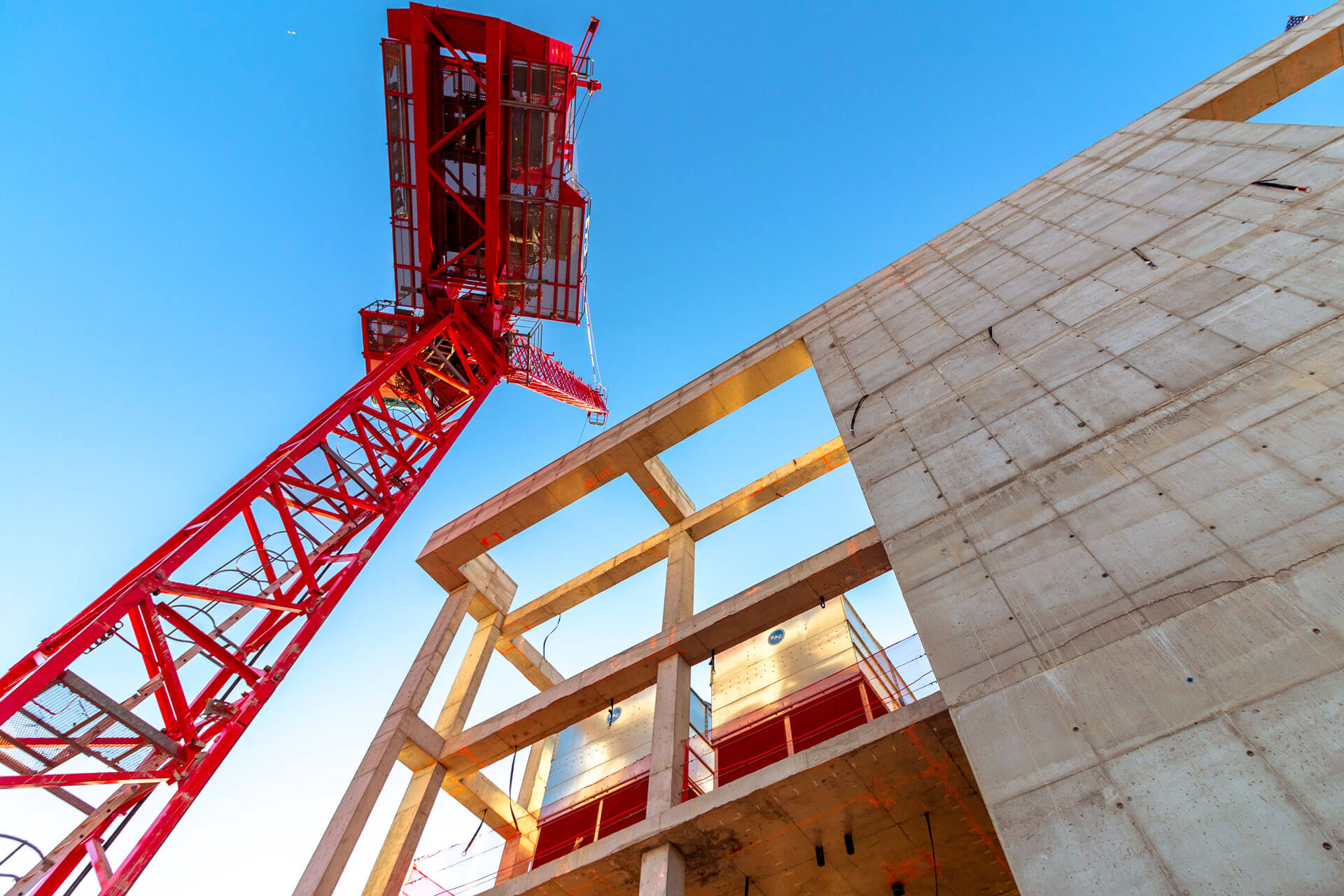 The building was an SOE/Tie back project with 24-hour dewatering required along with 40' steel caissons embedded into the bedrock.
The reinforced concrete superstructure will reach 60 stories at 650 feet high and will feature a custom SolarBan 60 glass curtainwall exterior.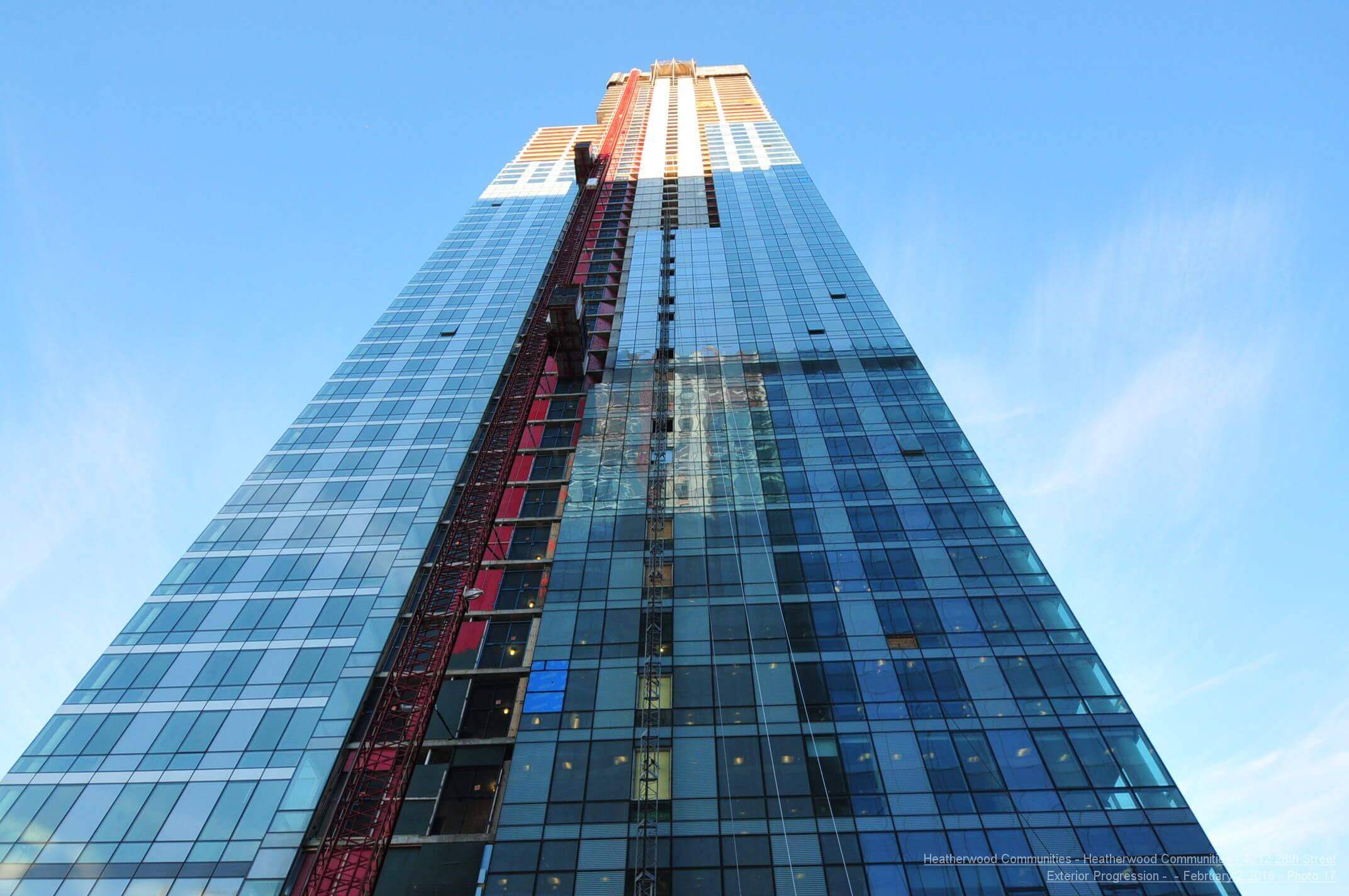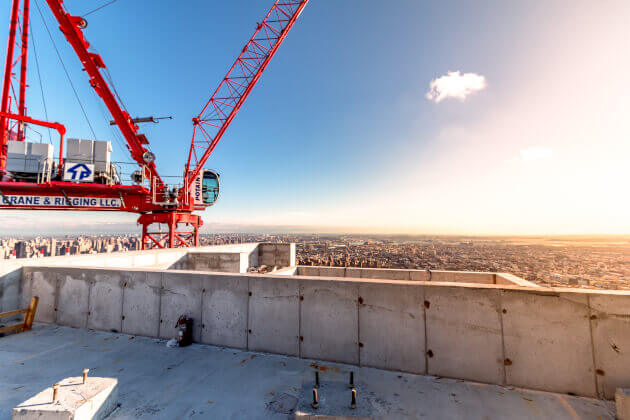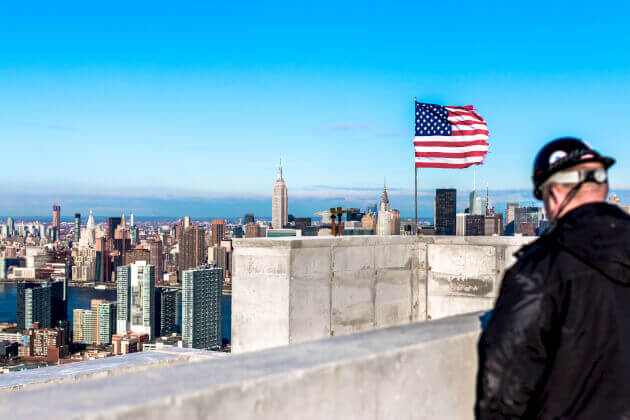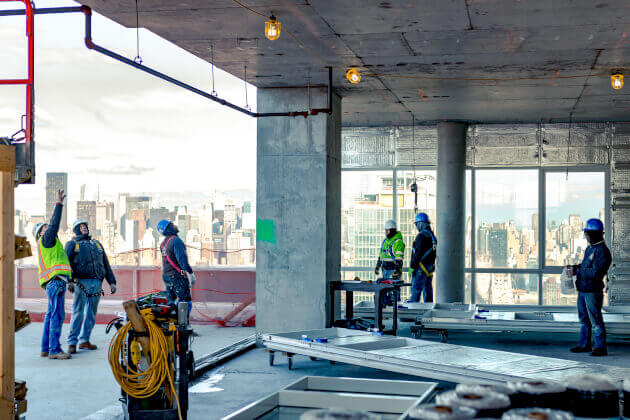 The amenities building will include a pool, spa, steam room, parking garage, meeting rooms, library, and a fitness center.